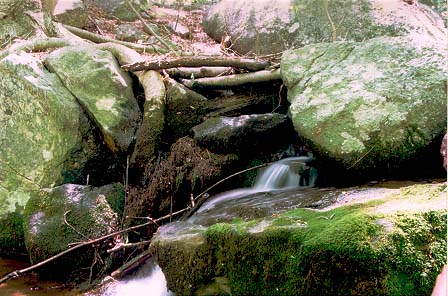 Our Naturalist guides will lead you through the Sierra de la Laguna Biosphere Reserve, to the Hidden Pacific Ports, or up Secret Waterfalls near Todos Santos and Pescadero. Ira has lived in Baja for over twenty years and has extensive knowledge of the biosphere, its endemic animal species, medicinal and eatable plants.
Choose from:
Pacific Cliffs to the Old Port of Todos Santos - three hour hike available at 9am or 3pm
Sierra de la Laguna Biosphere Reserve - eight hours beginning at 8am
Secret waterfall & rock climbing in a desert arroyo (riverbed) three-four hours
Your journey will include:
4x4 Transportation to trail heads
Bilingual Naturalist guide
Healthy homemade muffins, cookies or brownies
Purified water
Fresh local fruit in season
Rates: (2 person minimum)
Pacific Cliffs hike to the Old Port $55usd/per person
Desert Waterfall hike w/beginner rock climbing $70/per person
Pacific Cliffs hike and Snorkeling in the Old Port $70/person
Sierra de la Laguna Biosphere Reserve (day trips): $95/per person
Overnight Sierra De la Laguna tours $150/per night per person. (2 person minimum)
Secure Reservations through Paypal Below :
Secret Desert Waterfall
The Sierra de la Laguna Biosphere Reserve
The Sierra de la Laguna Biosphere Reserve which lies between the Pacific Ocean and Sea of Cortez is commonly referred to as an "island." It is one of the most biodiverse areas on the Baja peninsula, and is home to a large variety of species including the Peregrine falcon, endemic Xantus's hummingbird, Pinyon mouse, Mule deer, and Baja Pygmy owl. The Sierra de Laguna is home to raccoons, lizards, foxes, bats, coyotes and pumas
The trail heads to the reserve begin in the Arid Desert full of Cardon cactus, Pitaya, and Torote trees. At 250 meters the Dry Tropical Forest begins with Palo blanco, Palo zorrillo, Buena mujer, and Biznaga. Continuing up the range at 800 meters elevation you'll reach the Subhumid Pine-Oak Woodlands.
The Sierra de la Laguna provides water to the communities of Todos Santos, Pescadero, Buena Vista, Los Barrilles, and el Triunfo to name a few.